Do You Know What Real Love Is About?

We often hear about relationships ending because the people are "just not in love anymore."  In my world, this doesn't make any sense. It sounds more like an excuse than a valid reason.
This begs that we ask the question, what is love? The perception of love appears to have become tainted throughout time to the point where love now means doing whatever you have to in order to please yourself.
What Love Isn't
Love is not a feeling
Despite what most people believe, love is not a feeling. That warm, fuzzy, I'm-on-top-of-the-world feeling is infatuation, not love. When you start to believe that a relationship isn't "right" because you no longer have that feeling, it is the beginning of the end, when it should instead be just the beginning.
Early on in a relationship, you can't stop thinking about that person. You anxiously look forward to every phone call, every date, every minute you have with them.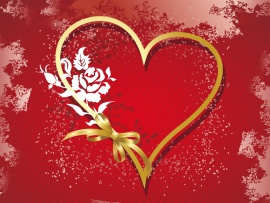 The problem is that infatuation doesn't last. It can't because it is a superficial emotion. Eventually, as you get to know that person on a deeper level, that initial excitement will slowly morph into something different but hopefully long-lasting.
Love does not need to be right
If you need to be right all the time regardless of the circumstance, you are not acting out of love.  If it's really necessary for you to feel you're always right then stay single.
Love is not abusive
This one is self-explanatory. If you're physically or emotionally abusing someone, you do not have a clue what love really is.
Love is not controlling
When you love someone, you should not feel that you need to control every move they make. A person is not a possession, they are an autonomous being that has wants and needs of their own. If you're looking for something to control, get a dog instead.
 What Love Is
Love is a decision
True love is a choice. It's a decision to remain committed to someone no matter what the day brings. No one will ever make you happy 100% of the time, so it's crucial to understand that once the infatuation is gone, you have an opportunity to build something deeper.
A lifelong commitment can't be based upon a feeling. The mind is very powerful, and once you start telling yourself that you no longer love your partner because you don't have that feeling anymore, you've just lost the battle.
Love is self-sacrificing
This doesn't mean that you can never have your way. What it does mean is that the other person should be important enough that you're willing to give up what you WANT for what they NEED.
Now this has to work both ways. If you find that you're always compromising and your significant other refuses to ever do the same, it's time to question whether he or she really loves you. It may turn out that they're just using you because you make a great doormat.
Love is trusting
If you're in a relationship and you can't trust the person, then you should not be in that relationship.  Period.
Everyone makes mistakes. Sometimes people make really bad ones. If your partner acknowledges wrongdoing and you agree to forgive them, then do and move on. If you continue to distrust that person, you WILL destroy the relationship.
Distrust is like a cancer that spreads through every part of a relationship. No one wants to be constantly interrogated as to their activities and whereabouts. This type of behavior can cause someone to cheat, because they figure if you already don't trust them, they may as well give you a reason for it.
The moral of the story is that if you are with someone who constantly betrays you, leave. If they've messed up once and you claim you have forgiven them, put it behind you. Most importantly, if they've never given you a valid reason to distrust them, then trust them!
The Guidebook on the Subject of Love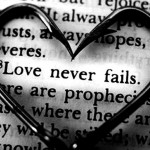 The above list is certainly not all-inclusive. The best source for information on love is the Bible. You don't need to be a Christian to recognize that it provides the best advice on how to treat the person who holds your heart.
"Love is patient, love is kind. It does not envy, it does not boast, it is not proud. It does not dishonor others, it is not self-seeking, it is not easily angered, it keeps no record of wrongs.  Love does not delight in evil but rejoices with the truth.  It always protects, always trusts, always hopes, always perseveres.  Love never fails." (1 Corinthians 13:4-8)
Written By Melissa S. | Friend Melissa on Facebook | Join The Forum
Love is Not a Feeling, It's a Decision