VavMag's Sexy Poetry
I don't get into poetry much other than when I played around with rap as a youth (yes, I am cold) so me even watching this video happened by chance. I personally know the young performer in the video and trust me, that doesn't mean I am going to watch your stuff.
I like to click play though. Its all good. Things even out. No love lost, I hope. Get over it. If your stuff isn't good it doesn't deserve to get played, period.
VavMag's Poetry is Good
But what defines good?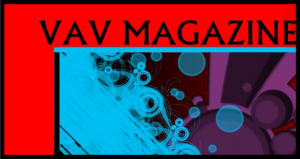 You don't know what good is, its just "it", especially when it comes to the performing arts, like a Tebow thing I guess. And when we see something is good we know its good.
The Young Lady in the video below, her name is Cynthia Synthia (I am not sure how its spelled, I am sure she will correct me at some point) and she certainly "represents" in the love poetry joint below.
I mean its "good". I don't even call my own works good yet, . That's kewl! lol
Anyway, back to serious blogging…
(lol, Like I'm doing a movie review or something, lol)
Anyway, back to serious blogging again…
When you see good, you know its just good by the way it makes you feel. You know how love makes you feel ? It makes you feel really good. In this video, she was talking to someone,  she meant what she was saying, and that made it real.
Before you can be good, you have to be real. Real means being real with yourself. If you can be honest with yourself, you can produce fine, fine works like what you see below.
Start the video @ 0:30, she was getting ready or something for the first thirty seconds but when she got started I was like wow!
 A beautiful oration of raw love and emotion and passion found on YouTube and fine fine product of Houston, Texas' 5th Ward. – VizFact
By: VizFact