The Elaborate WTC Lie
None of us will ever forget where we were when we heard the report that a plane had hit the World Trade Center (WTC) on September 11, 2001.
But when it comes to the tragic 9/11 attacks, there are 2 different types of people: those who believe the official story that terrorists were responsible, and those who believe it was an inside job.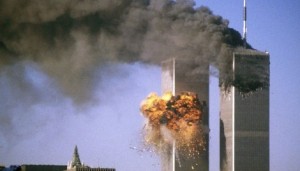 The attacks were blamed on al-Qaeda, despite the fact that there is a tremendous amount of evidence that doesn't fit with that story.
Oddly enough, when Mahmoud Ahmadinejad, the President of Iran, stated shortly after the attacks that he believed the U.S. government was responsible, al-Qaeda called that theory "ridiculous".
Since that fateful day in 2001, those who have questioned the official account have been labeled crazy conspiracy theorists.
Nevertheless, in the decade since the attacks on the WTC and the Pentagon, it's become evident that planes were not what caused the destruction.
There are too many reports of explosions within the WTC for that to be a feasible explanation.
With the number of eyewitness accounts and physical evidence that has surfaced, even the most skeptical person, provided they are reasonably intelligent, couldn't help but question the official account of the events.
Below is one of the best videos I've seen that provides compelling evidence that the WTC story was an elaborate hoax.
Even if you're skeptical that 9/11 was an inside job, I encourage you to watch the video. It includes information that you've probably never seen.
The Demolition of the WTC Towers – what was used? 
Even though it's heart-wrenching to believe that the 9/11 victims may have been a sacrificial offering by our own government for some twisted agenda, the families deserve to know the truth.
God bless both the victims and the families. You will forever be in our hearts.
Written By Melissa S. | Friend Melissa on Facebook | Join The Forum
Evidence that the WTC was Demolished on 9/11