Who Doesn't Love Money & Freebies?
Everyone likes free stuff. Whether it's a product or a few extra dollars, there are people who spend hours a day looking for great deals and freebies online.
I've been a freebie and deal hunter for several years now.
People often ask me how I get so many things for nothing, so I thought I'd share a few ways with you.
If you have the time and patience, there are plenty of legitimate ways to save money, make a few bucks, and earn free products.
However, there are also a lot of scam websites, so be careful when signing up for sites.
NEVER register for a company that promises that you'll earn money, but requires that you pay a fee to access the information. They are SCAMS!
Although the following list is short, these are a few simple tried & true ways that I use to score loot.
10 Easy Ways to Save Money, Earn Money or Get Free Stuff
1.  Daily Deal Sites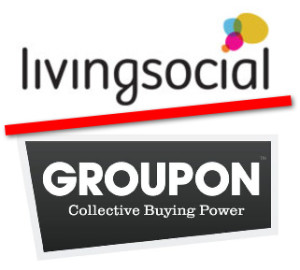 Let's start with the most obvious: the daily deal sites.
Groupon, Eversave, and Living Social are three of the biggest, although there are probably hundreds of smaller ones as well.
They are a great way to get hefty discounts (50-80%+) & save money at local businesses for food, salon services, entertainment, and even things such as dental services.
In addition, they also frequently offer deals that are good nationwide for online merchants.
If you see a deal for a business you already frequent, it's really a no-brainer.
Similarly, if the deal is for a place you've been wanting to try, it's also probably worth purchasing.
Don't go overboard though. It's easy to get caught up with the deal sites, and before you know it, you've spent a lot of money & have more vouchers than you'll ever use.
If you do find yourself with unwanted vouchers, you can list them for sale at sites such as DealsGoRound. They charge a fee, but it's better to get some of your money back than to waste the voucher completely.
2.  Hot Deal Boards
Sites such as Deal News, Slickdeals, and Fatwallet are a great way to keep on top of the current hot deals.
If you're searching for a good deal on a particular product or service, these are the places to look to save money.
On Slickdeals and Fatwallet, visitors to the forums can also post deals that they've found.
Some are good, some are great, some are even bad, but it gives you an opportunity to read other users' feedback on the deals and the companies.
These forums are also a great place to find information about available freebies.
There are plenty of sites that offer free products, samples, and coupons, and you will find this information posted on these forums.
The sites are updated frequently, so don't be surprised if you find yourself checking in several times a day to be sure you haven't missed something.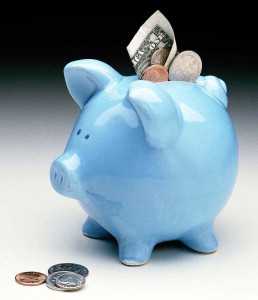 3. Cash back sites
If you shop regularly online, cash back sites are a fantastic way to get some of that money back.
Sites such as FatWallet, Mr. Rebates, and Ebates allow you to earn a percentage of money back from your purchases with participating retailers.
The percentage is usually relatively small (3-6%), but they sometimes run special promos, and those small amounts of money do add up.
To participate, simply sign up for an account on the site, and use the click-through link to the specific merchant.
Your cash back will appear in your account once the merchant confirms an eligible purchase, but you usually cannot cash out until 90 days have passed.
Each site has minimum payout amounts, so check the sites for details so you know when you can withdraw your money.
Alternately, many credit cards also offer cash back rewards through their rewards programs. They work the same way.
The hardest part is remembering to go through the links before you make your online purchases!
4. Listia
Listia is an auction site similar to eBay, except that you don't use cash. Instead, you bid for items using credits you've earned by selling your own stuff.
This is a great concept. You get rid of stuff you don't want anymore, and get some stuff you do want.
One man's junk is another man's treasure!
And you'll be surprised what people will bid on.
The best thing about Listia is that you can use your credits to bid on things such as gift cards.
If you have a lot of unwanted things lying around, this is really worth a look.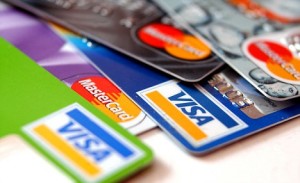 5. Credit Card Offers
I can't even begin to tell you how much money I've made off of offers for new credit cards.
Do NOT attempt this if you have bad credit or plan to buy a car or house in the near future!
Your FICO scores will take a hit if you have multiple inquiries on your credit, or are opening and closing accounts frequently.
Also, NEVER cancel your oldest card. This will also hurt your credit score because it shortens your credit history.
That being said, if that's not a concern for you, and you have good enough credit to be approved for credit cards, you can earn some good rewards this way.
Most of the major card issuers, such as American Express, Citibank, and Chase regularly offer new sign-up bonuses.
For example, they may offer you 30,000 reward points (the equivalent of $300) for spending $2,000 within a 3-period.  You can then redeem those points for gift cards or merchandise.
You can score big this way if you wait for the right credit card offers.
Don't want the gift cards?
No problem. Get money instead by selling them through sites like Plastic Jungle.
If you're disciplined enough to charge your monthly bills (rent, utilities, etc.) to the card and then pay it off at the end of the month, this is a great way to get free cash.
However, it isn't worth it if you fall into the trap of not paying the cards off or if there is a hefty annual fee for the credit card.
Read the offer terms carefully. Many times, the cards will have an annual fee, but the company will waive it for the first year. Just be sure to cancel before the year is up.
The goal is to save money, not lose it!
6.  Link, Like, Love from American Express

Although I'm not a fan of Facebook, I love the "Link, Like, Love" program that American Express offers there.
The program gives discounts on certain merchants, and from time to time, they even offer statement credits that can potentially make your purchase free.
For example, they did a small business promotion last year, where Amex offered a $25 credit for a $25+ purchase at a local small business.
I've seen them do this for places such as Best Buy and Panera Bread (currently) as well, offering a $10 credit for a $10+ purchase.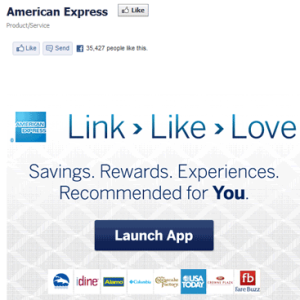 Hello! It doesn't get any better than free!
In order to take advantage of these offers, you must:
Sign up for "Link, Like, Love" through your Facebook account.
Sync your American Express card.
Add the offers you're interested in as you find them.
Make your purchase at the merchant using your linked card.
You must add each offer that you'd like to use to your card. If you don't add the offer through Facebook, you won't get the credit.
And you can only link one card to a Facebook account, so if you have more than one Amex card, be sure you're using the one you have synced.
After you make your purchase, the credit will appear on your statement within about 5 days.
I love American Express!!!
Between the great new card sign-up offers and "Live, Like, Love", they've been VERY good to me. They have top-notch customer service too!
7.  Survey Sites
Not everyone has time to sit at the computer and take surveys, but if you do have free time, they can be worthwhile.
I've tried a lot of survey sites, and these are the ones that I know pay.
Pinecone Research pays $3 per survey (some aren't very long), and they pay very quickly. You'll receive a check in the mail within about a week, or you can have the money deposited into your PayPal account.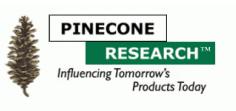 Unfortunately, you can no longer sign up for Pinecone through their website.
The only way they're recruiting new people is via banner ads that you may see as you surf the internet.
If you happen to find one of these ads, I strongly encourage you to sign up.
Opinion Outpost is another site I use for surveys.
They usually credit your account with points immediately after you've completed a survey.
Honestly, I don't use this site as much as I used to, because they seem to be decreasing the reward amount and increasing the survey lengths lately.
You will also find that you very frequently get 15 minutes into a survey and then it tells you that you don't qualify. They sometimes obtain a lot of information and then bump you, which means you don't get paid.
However, if you have free time on your hands and need the money, it's worth a try.
Keep in mind that you can't cash out for PayPal until you have the equivalent of $10 in your account. They also offer redemption for other rewards such as Amazon gift cards.
Another survey site I use is Opinion Place.  This one doesn't pay immediately. Instead, they deposit the funds into your PayPal account (if you choose that option) within 3-4 weeks.
8.  Focus Groups
Focus Group sites, such as Focus Forward and USA Talk Now, are a great way to make money.
The focus groups aren't easy to get selected for, but they can pay anywhere from about $25-250 or more in cash or gift cards.
Some focus groups are conducted entirely online, where you log in once or twice a day and answer the moderator's questions.
Others are conducted by phone or in person.
Topics range anywhere from shopping habits to health conditions, and there are usually criteria such as age and gender that must be met to be considered for a particular focus group.
Payment can take up to 8 weeks or more for some, but focus groups are a great way to bring in some extra cash if you have the time to participate and the patience to keep applying until you get selected.
9. Free products
It's fun to get to try new food products for free, and there are several sites that give you that opportunity.
Kraft First Taste is one of them. When Kraft introduces a new product, members of the program may receive an offer for a coupon for a free item or a certain amount off that item.
There doesn't seem to be any rhyme or reason as to who or when you get coupons for a free product.
One tip is to not print the money-off coupon.
I've noticed that if I don't do that, I frequently get an offer for a free product coupon for that item several weeks later.
With Kraft First Taste, you should log in from time to time to see what offers you have available, because they do expire.
Another similar program is Pssst from General Mills.  They also send out money-off coupons for new products, and will occasionally offer you a coupon to try a product for free.
Both programs also offer you the ability to send money-off coupons to others so that they can also try the new products as well.
Of note, I've also received free food & beauty products through both Pinecone Research and Opinion Outpost. Every now and then, you'll get surveyed about a new product & then be asked at the end if you're willing to try it.
10. House party sites
If you like to host parties, house parties can be a lot of fun!
I've gotten some great party packs this way, and your friends & family will love being invited to a party where they get free products & coupons.
House Party is probably the best-known site for this.
Well-known companies send out party packs to carefully-selected hosts to allow them and their guests to try new products and services.
Because of the increasing number of people applying, it is very difficult to get selected as a host.
But if you keep trying, eventually you'll probably get picked and may receive a fantastic party pack.
Keep in mind that the purpose of House Party is to hold a party and SHARE the contents of the pack with your guests, as agreed.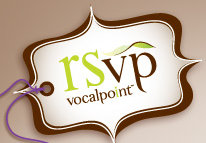 You must submit photos and/or video to show that you hosted a party.
If you are found to be in violation of the terms of the site and are, instead, keeping the items for yourself or selling them, they will likely ban you from hosting future parties.
Vocalpoint has a similar program called RSVP.
The difference is that you can't just apply to host, you must be invited to apply for a party.
I was fortunate enough to be invited to host a beauty party, and they sent me a TON of great products for my guests.
So how do you get invited?
You have to be a Vocalpoint member to be considered, so sign up for the site and keep your fingers crossed that you eventually receive an invitation.
They do also send out coupons and samples, so it's worth joining anyway.
Although you won't get rich using the above methods, you can save money and earn some extras in your free time online.
Those small things can add up fast!
Happy deal hunting!
Written By Melissa S. | Friend Melissa on Facebook | Join The Forum
Find Deals, Make Money & Get Free Stuff!