Pharmaceuticals Likely Killed Whitney Houston
The death of Whitney Houston caught many of us by surprise and that's usually the status quo when it comes to death by prescription.
TMZ Reports that Whitney was found with a cache of "legal" prescription drugs that may have led to her drowning in the bathtub.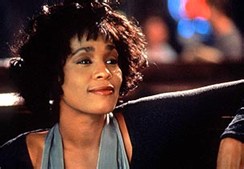 Houston reportedly had Lorazepam, Valium, Xanax, and some sort of sleeping pills present in her bedroom which were found after her death. Radar Online
Beverly Hills Police are said to have taken custody of all the drugs found on the scene and there has not yet been an autopsy.
Fox News Reported that Houston's family members stated she was using the powerful psychotropic drug Xanax.
VizFact Dot Com recommends visiting Natural News for more thorough information relating to pharmaceuticals killing Whitney Houston.
Did Prescription Drugs Kill Whitney Houston?