A College Education Made Convenient
Perhaps you've decided that 2012 is the year when you'll finally start your journey towards a college degree.  Or maybe you already have some college credits and are ready to continue your education.
In this day and age, there are few legitimate excuses for not obtaining a college degree.  Nearly all companies now require education beyond a high school diploma, even for positions such as secretaries, so obtaining that piece of paper is vital to your future success.
Many people feel that they don't have the time to devote to pursuing an education.  Others dislike the idea of returning to the classroom. With the advent of online degrees, these aren't such dilemmas anymore.
I'm finally at the tail-end of the path towards my Bachelor's degree through an online degree program.  I hated traditional face-to-face classes, so an online program provided the ideal solution for me.  If you've been wanting to return to school, it just might be the solution for you as well.
Choosing the Right College
It's very important to find a college that offers the right program for your needs. There are an increasing number of schools offering online degrees, but they are not created equal so it's vital that you do your research before investing money.
University of Phoenix is usually the first school people think of when they hear the phrase "online college." Let me first say that the University of Phoenix is a school I personally would avoid at all costs.  Just because you're the biggest and the one that can afford advertising everywhere does not make you the best.
Not only is University of Phoenix expensive, regardless of what you've heard on TV and online, it is NOT a respected school.  Being "a Phoenix" does not make you a desirable candidate for employment. I have been told this by several people who work in Human Resources.  There are many companies who will not take you seriously or give you consideration as a candidate if they see Univ. of Phoenix on your resume.
I do know people who have been enrolled here, and they seemed to like the school.  If you're determined to become "a Phoenix", just do thorough research first. If you can't get a job after you graduate, it will be a pricey lesson and a huge waste of your time.
There are plenty of better options, including Liberty University, Capella, Kaplan, DeVry, University of Maryland University College (UMUC), and Strayer to name a few. You may also have colleges in your own state that offer online degree programs. These may be a more affordable option because you may qualify for cheaper, in-state tuition rates.
You will want to thoroughly research and compare schools.  Take into consideration such things as accreditation, tuition rates, student feedback, Better Business Bureau (BBB) ratings, and ability to transfer credits to another school should you eventually decide to enroll elsewhere. That last one is very important if you think you may transfer to another school before you complete your degree.
Advantages & Disadvantages of Online College Courses
Just like anything else in life, taking online classes has both its advantages and its disadvantages.  Your needs and goals will determine whether or not it's a worthwhile option for you.
Advantages
There really is only one advantage I can think of, but it's a big one.

Flexibility! Since you aren't required to be in a classroom on a specific date and time, online classes offer a tremendous amount of flexibility.
Most do not require you to be online at a certain time, so you're pretty much free to do your classwork whenever is most convenient as long as you don't miss assignment deadlines.
This makes online courses a great option for people with children or full-time jobs. If you want to do your school assignments at 3 a.m., you're able to do that!
Disadvantages
There are a few disadvantages to online courses, although in many cases, the flexibility they offer outweighs them.
1.  Online college courses are usually HARDER than traditional classes.
Many people feel that taking online classes is the easy way out. If you're one of those people, you'll be in for a very rude awakening. A lot of schools make their online courses harder than their traditional face-to-face classes.  This was confirmed with a professor at my school, where they are required to make the online courses more difficult. If you're looking for the easy way out, this is not the way to go.
2.  They require an incredible amount of discipline.
You do not have anyone actively teaching you, and you do not have anyone pushing you to meet your goals.  If you enroll in online classes, you need to be disciplined and motivated. It is very easy to fall behind because you have no one to hold you accountable for doing your schoolwork. If you do not have the drive and discipline to teach yourself and stay on top of the course load, you will not do well in an online class.
3.  They require a lot of writing.
If you don't enjoy writing papers, this might not be the best option for you. Since you are limited in the types of assignments you can complete online, many of the courses require a whole lot of paper writing.
4.  Group assignments are difficult.
Don't get me wrong, group assignments are always difficult, but they are particularly hard in an online class. You will be required to do group projects. You will have people that will just not communicate or participate, and sometimes you won't find this out until the project is due.
Since you will probably only communicate with your group members via either email or chat, it's very difficult to gauge what the other members are doing.
Although I understand team work is necessary in the real world, I don't believe it's fair to grade people based upon other peoples' performance or lack thereof in online classes when you've never even met your classmates.
That seems like a lot of disadvantages, but don't let that discourage you. These things may not be issues for you. Many people (myself included) would never go back to traditional classes after trying the online route.
Fast-Track Your Education Through Credit-by-Exam
If your college (either traditional or online) offers the option of earning credit through testing, this is something you should seriously consider.  It could save you a tremendous amount of time and money.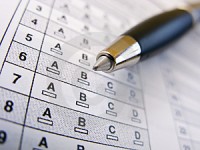 Since I was only able to go to school part-time, I decided to pursue this option to speed up my progress.  In doing so, I managed to shave about 3 years off of my degree program because I tested out of 48 credits (the equivalent of 14 classes).
Although there are others, the two credit-by-exam programs that I used were the College-Level Examination Program (CLEP) and the DSST tests, both of which are nationally recognized. Each of the tests covers material you would be expected to learn in a one-semester course. Most are worth 3 credit hours although a few are worth as many as 12.
Keep in mind that the exams are not designed to be easy. Some are simpler than others, but you should always make sure you're adequately prepared before testing.  Each site offers study guides for the individual exams.
Both the CLEP and DSST test are in multiple-choice format. There are a few exams that also include an optional essay portions, so you need to contact your school to determine whether or not they require it.
Depending on the testing institution, the exams may be either computer-based or paper-based. For the computer-based exams, you receive your score immediately. Colleges determine their own criteria for passing scores, so contact your school for this information.
There may be other credit-by-exam options available to you, so please check with your college for information on those they grant credit for.
Study Materials
There are many materials available to help you prepare for your CLEP or DSST test.  Each site lists suggested resources and also provides sample exams.
These are the ones that I personally recommend:
1.  InstantCert – I HIGHLY recommend InstantCert. This is far and away my favorite testing resource.  I've used it for every test I've taken, and passed them all with no problems.
InstantCert is a website that offers online flashcards for many different CLEP & DSST tests.  The fee is $20 per month or $108 for 6 months of access, but they offer an unconditional 30-day money back guarantee if you are not satisfied, so you have nothing to lose.
If you are a first time subscriber, you can also use coupon code "36438" at checkout to receive $5 off your first month.
One of the greatest things about InstantCert is the discussion forum. It is invaluable, because you can access feedback, study tips, and information from people who have taken the exams.
2.  REA CLEP study guides – The REA books are available at Amazon.com and most major bookstores. They cost approximately $25 each and contain a CD of practice tests.
Some of the REA books are more helpful than others, so please read reviews prior to purchasing.
3.  Peterson Practice Tests – The Peterson tests are an excellent way to gauge your readiness for the actual CLEP exams. There is a $19.95 fee to access each subject exam, which gives you 90 days to access 3 practice tests for that CLEP exam. There are a very limited number of tests available.
Although a bit pricey, they are a wise investment if you are uncertain as to whether or not you're ready to take the real test.  Usually (but not always), these practices tests are more difficult than the actual CLEP exam. If you score well on these, you are probably ready to sit for the real test.
Again, the InstantCert forums are very helpful here, because people post feedback as to how difficult the real exam was in comparison to the Peterson's practice tests.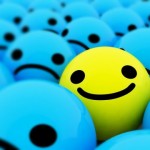 4.  The Internet – Don't underestimate the value of information freely available online.  Although I would not rely on the internet alone, it is a great supplemental resource.  Just make sure you're using credible websites to obtain your information.
Whichever way you decide to pursue your education, I'm sure you'll find it a rewarding experience. It may just be that edge that you need to land your dream job.
Good luck on your path to your college degree!

Written By Melissa S. | Friend Melissa on Facebook | Join The Forum
 Online College Has Its Benefits