Executive Order for Peacetime Martial Law

On Friday, March 16, President Barack Obama signed an executive order which is a blueprint for implementing peacetime martial law.
The executive order is being referred to as "National Defense Resources Preparedness" but the implications are very disturbing.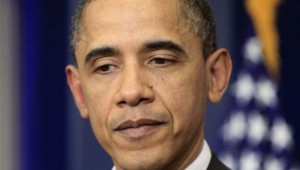 According to the way it's worded, we don't need to be at war or under a national emergency for Obama to declare martial law.
It can be implemented at ANY time.
In signing this executive order, Obama has given himself the authority to take any public, private, or commercial resource he deems necessary in the name of "National Defense."
These aren't just physical resources, they cover every kind of resource you can imagine, including human labor.
People who try to resist this government takeover under martial law will be treated as terrorists.
It also states that he will essentially "do away" with Congress. They will not have any decision-making power once he implements this policy.
Obama granting himself these powers is illegal!  This is TREASON of the highest degree!
The scope of this executive order is staggering and this is not something to be taken lightly!
It is very detailed, so I highly recommend that you listen to the following podcast. It explains the executive order and the overwhelming impact it will have.
Podcast Regarding Executive Order for Peacetime Martial Law:
This follows closely on the heels of the discovery that DHS has contracted with ammunition supplier ATK to obtain 450 MILLION rounds of .40 caliber ammo.
Just why would DHS need 450 million rounds of handgun ammo??
Could it be that this is their first resource grab under this new executive order?  After all, if they hoard it, the rest of us will have a hard time getting any.
I guess that will become clear soon enough if they contract for other common calibers of ammunition.
Something very serious is at hand, and the content of this executive order is something we all need to understand so that we're aware of what's on the horizon.
Written By Melissa S. | Friend Melissa on Facebook
Executive Order for Peacetime Martial Law