Do You Watch LockUp?
Do you think its irresponsible or ignorant how the major media networks like MSNBC, (Microsoft, NBC, HBO..and others..)  have been profiting from the misery of others by airing those Jail TV series like LockUp?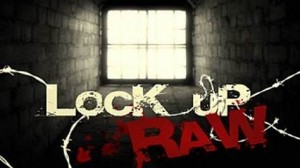 I assume it's a profitable venture because MSNBC has advertisers for it, and those type  of television series have been running for quite some time with no signs of going anywhere.
LockUp's Success Begs The Question…

Is it normal to be entertained by witnessing the misery of others or is it simply a matter of interest because most of MSNBC's viewership may be interested in, what is to them, the unknown? The show (so-called documentary) surely can't be for educational value unless…its mass jail prep training or a related propagandistic mental suggestive thought implantation being carried out on an unsuspecting, already brainwashed, public. (I'm kidding!)
I tend to think the show, and others like it, are almost close to bordering on entertainment powered by the misplaced intrigue of naive viewers. I mean, it isn't like there will be some event to take place during the filming of LockUp, worth seeing, that would actually be sterile enough for broadcast.
Imagine if they put the production wasted on LockUp to good use like "actual investigative journalism", or better yet, something like it.
They could investigate political corruption in Washington or another topic  or cause considered noble with all of the fine production equipment they have.

The Good News about LockUp
LockUp is certainly not promoting the jail culture like a lot of popular recording artists and BET's (of all  stations) American Gangster (of which, seasons 1-3 were purchased by A&E).
You would think that BET (which has long since sold out, hell I haven't watched BET in years) would be trying to run something like a LockUp series to warn urban youth, but oh no, not a chance in hell.
Run the street life glorifying American Gangster Docutainment series.
I bet they had it planned for years with episodes ready and timed to go after the Denzel Washington movie of the same name came out the same year the American Gangster TV series (the initial pilot aired in 2006 but the series didn't get into full swing until 2007) launched was so successful. The film earned over a quarter billion dollars. did you know they started working on the American Gangster film back in 2000?
8 years to make a movie?
Seems I have gotten off track. I meant to trash the LockUp series, but now I respect it a little more in contrast to the other crap running round in costumes dressed up as documentaries on the channels next to it.
Define Irony!
🙂
Irony: Men from BET's American Gangster end up on MSNBC's LockUp.
Seems like a cruel joke to me.
By VizFact
LockUp, Entertainment: People Rotting In Jail