Facebook's Indiscretions Are Coming Back to Haunt It
Tsk, tsk….Mark Zuckerberg has been naughty, and his indiscretions are coming back to bite him.
It turns out that Facebook has a bad reputation.
Are we surprised?  Yeah, not so much.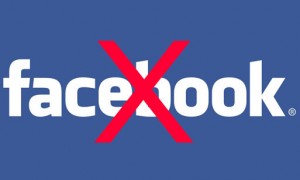 Harris Interactive conducted its 13th annual Reputation Quotient Study. The purpose of the poll is to determine the kind of reputation companies have in the eyes of their consumers.
Not only did Facebook not even make the list of the 60 most visible companies, it rated between fair & good on the reputation scale.
The reason? Harris found that 25% of the public holds a negative view of Facebook, due to issues such as trust and respect for its users.
The poll concluded that:
People do not trust Facebook to do the right thing if faced with a problem.
People do not believe Facebook maintains high ethical standards.
People do not believe Facebook is sincere in its communications.
People do not believe Facebook is transparent in its communications.
I'm not at all surprised that people don't trust Facebook.  Considering how many people are glued to it 24/7, I am surprised that it didn't make the list of most visible companies though.
That's what you get Zuckerberg, for playing with peoples' privacy!
Here is the video for your viewing pleasure:
Written By Melissa S. | Friend Melissa on Facebook | Join The Forum
Facebook Has a Bad Rep