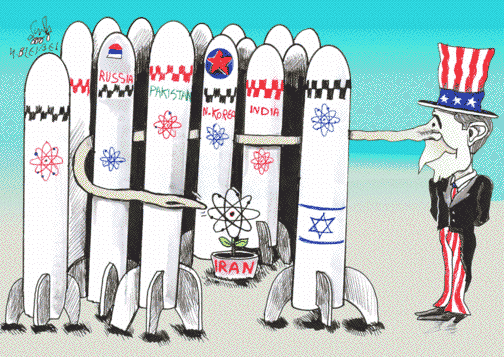 The reason why the establishment doesn't want a nuclear Iran is because it would deter US Invasion, thus, messing up the long arranged plans for global hegemonic bitch slapping.
Can you blame Iran for wanting Nukes?
We have invaded damn near all of their neighbors. I would nuke up as fast as possible If I were Iran to prevent war with the US.
I am not saying I am either pro, nor anti Iran, but damn, they have no other option it seems. If I was an Iranian, I would demand nukes to get the respect of the Americans and to prevent my country from being destroyed.