GoTandem Brings the Bible to You
I don't often write about products or services, but this is one that I really like and think a lot of people could benefit from.
If you're like many Christians these days, your life may be so hectic that you have trouble finding time to read your Bible.
We all know that's a must for a close relationship with God, but it's difficult when you have a job, school, kids, and other obligations that run you ragged.
It's hard, right??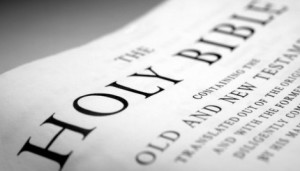 GoTandem might just be the answer you need.
I heard an ad on my local Christian radio station about goTandem.
It is a free service that provides "spiritual interruptions" throughout your day.
When you join, you'll complete a questionnaire that helps personalize the experience around things that are important to you.
Then you can sign up for a variety of text, email, and even phone recordings that are sent to you throughout the day, at times you select.
The idea is to provide you with Bible verses and spiritual support personalized towards your life circumstances.
You even have the option of signing up for a weekly (or only a one-time) phone call from a live person who will encourage you and pray for you.
I signed up a week ago for several different subscriptions, and am very glad I did!
It's great to get an email or phone message with a Bible verse and short story that relates to things going on in my life.
These are definitely "spiritual interruptions", because they do exactly that….they interrupt you….when you aren't expecting it.
What better way to stop you in your tracks and force you to focus on God?
Most of us need that.  More focus on God and less focus on the things around us.
And did I mention the service is FREE?
Below is a short video that tells you what goTandem is all about.
I encourage you to sign up today if you need help drawing closer to God.
You'll be glad you did!
goTandem – Encouragement from the Bible:
.
Written By Melissa S. | Friend Melissa on Facebook | Join The Forum
goTandem Brings the Bible to You!