The Feminism Dilemma
Although all human beings, regardless of sex, deserve certain rights, I believe that feminism and the women's liberation movement have ultimately caused more harm than good to society.
Women deserve the right to vote, of course. They also should not be abused or treated as slaves.
But despite what many people want to believe, MEN AND WOMEN ARE NOT THE SAME.
We were NOT created equal.
It's undeniable that each sex has a different physiological makeup, but they also have a different psychological makeup as well.
Why then must women insist upon trying to prove that they can do anything a man can do?
Perhaps women should pride

themselves on being women and stop fighting so hard to act like men.
The feminism movement is a key reason why marriage no longer works. It has destroyed the nuclear family. A family cannot successfully function when two people are both struggling to be in control.
Yes, ladies, you can blame yourselves for destroying the world.
Let's take a look at some of the reasons for that.
Problems Created by Feminism
1.  Women Have Become Hyper-Independent
Women have become so independent that they feel they no longer need men. If you no longer want or need a man around, what man in his right mind is going to put up with you?
Men (and women too) like to feel as if they're wanted and needed. If you can't keep a man, I would suggest you examine your behavior.
Chances are they don't want to put up with the fact that you know everything, can do any and everything better than they can, and don't want their input.
You'd leave too.
2. Women have become completely self-centered.
Women have pushed their partners needs aside to focus mostly on themselves.
How many times have we seen women who expect their man to bend over backwards and do everything they want, but yet she doesn't do anything for him?
I've got news for you, he isn't obligated to buy you things and pamper you, while you completely ignore his wants and needs.
Relationships are about give and take. You are supposed to put each others' needs first, not put yourself first and expect him to put you first too.
Quit acting like a spoiled child. You are not that important, and eventually he WILL find someone else who doesn't put him on the back burner.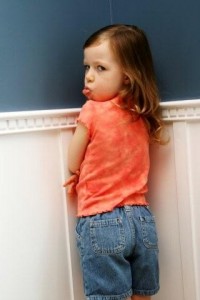 3.  Child-rearing has been pawned off on strangers.
Now that women insist that they must work outside the home to prove something, their children are being raised by strangers.
Gone are the good old days when family was most important. Women now care more about making a paycheck than they do about ensuring that their children are raised properly.
This is one of the main reasons kids no longer have any morals and values. Family values don't exist because the family is no longer a priority.
Kids don't have the same opportunity to form strong bonds with their mother. They're now bonding with a stranger that you've hired….one who probably doesn't care how your children turn out.
But I guess you don't really care about that either, or you wouldn't be counting on strangers to do your job.
4.  Feminism Emasculates Men
No man on this earth wants to be treated as if he's a worthless piece of garbage.
Every time you open your big mouth and yell at him because he didn't jump when you told him to, you erode your relationship that much more.
Many women feel that since they have a right to, that they get to verbally abuse their husband/significant other, and that he has to put up with it.
Wrong answer. Everyone deserves to be treated with respect.
The feminist movement has destroyed effective communication, because women now feel as if they can demand anything they want.
I'm really not sure where women got the idea that men are now supposed to bow to them.
The most disturbing part of this trend is that men now act as if they are supposed to be subservient to women.
As a result, sissified men are popping up everywhere, and real men are becoming harder and harder to find.
Shame on you! Men, do not let these bully women convince you that you are supposed to serve women. Get a backbone!
5.  Feminism has increased marital infidelity.

Feminism has caused women to feel as if they have a right to use sex to their advantage….a bargaining tool of sorts.
Guess what ladies, every time you refuse to have sex with your spouse because you're "punishing" him, you're one step closer to pushing him into cheating on you.
I don't care if you like it or not, that's reality.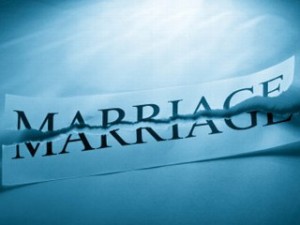 And I don't care how good you think your stuff is. There are a million other women out there who will give it to him just as good.
If you love a person,  you don't withhold sex from them until they give you what you want.
Sex is not a manipulation tool. If you use it as such, you're going to get burned, because he will eventually get sick and tired of it and find it elsewhere.
6.  Divorce is rampant
Feminism has led to the "no fault" divorce.
You used to need a reason for divorce, such as abuse or infidelity. Now you can divorce just because you feel like it.
There is no more "til death do us part". Marriage is no longer taken seriously, and the vows you recite on your wedding day mean nothing.
Marriage is supposed to involve a life-long commitment. It isn't supposed to be a choice.
Feminism has led to the destruction of communication, so now when the going gets tough, the tough women decide they'll show him and just file for divorce instead of working to fix the problem.
After all, why should they? There's no point in honoring your commitment when you can simply go out and find another man, who you can then discard accordingly.
7. It Leads to Strife in the Home
As mentioned previously, the radical feminism has led to the break down of communication in the home.
You cannot have two people in a constant battle of the wills to run the show.
Since women now think they have a right to control everything, they tend to insist on wearing the pants. At the same time, the man is fighting to maintain his authority, and this leads to a constant battle of the wills.
Sorry, but one person has to be willing to trust the other person enough to allow them the final say, and trust that they will make the right decision for all parties involved.
Ladies, if you can't trust your man to do that, you shouldn't be with him.
Most men are capable of doing this successfully when given the chance. You have to be willing to step back and allow him to try.
If you can't do that, stay single.
8. STDs are on the rise.
This is what happens when women decide that their body is a playground for the masses.
I know that you feel too empowered to make a commitment or be tied to one person, therefore you allow yourself to be passed around like a party favor.
It's no wonder that STD rates are on the rise. If women would treat their bodies with respect and stop opening their legs for everyone and their brother, this wouldn't be such a problem.
9. Baby killing is now a common practice.
Abortion is, by far, one of the biggest ways that feminism has destroyed the world.
Women now feel that they have complete control over their bodies, even when there is another life involved.
That protective maternal instinct has been destroyed.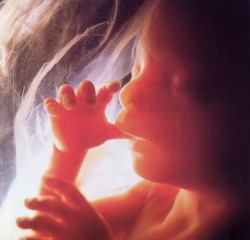 Women are more concerned with the effect that a pregnancy will have on their independence and social life than they are about the baby inside them.
As a result, abortion has become as commonplace as tying your shoes.
Didn't feel like using protection and got pregnant?  Oh well, that's ok.
There's no need to keep your legs together or use contraception. You can just kill the fetus, continue whoring around, and repeat the process the next time it happens.
Hell, there are some researchers that believe people should be allowed to kill their newborns if having it will cause an inconvenience.
Thank you, women's rights activists for making baby murder legal and widely acceptable.
10.  It goes against our God-given roles.
Feminism is not biblical.
Whether you like it or not, God created men to be the authority figures within a marriage.
Christian women especially need to get over their pride and accept that as God's will.
He created men to be the spiritual leader of the household. Period.
The Bible specifically states that wives are to submit to their husbands, so ladies, if you're too hard-headed to do this, you are refusing to follow God's command.
Wives, submit to your own husbands, as to the Lord. For the husband is head of the wife, as also Christ is head of the church; and He is the Savior of the body. Therefore, just as the church is subject to Christ, so let the wives be to their own husbands in everything. (Ephesians 5: 22-24)
God created woman from man and for man, not the other way around:
The LORD God said, "It is not good for the man to be alone. I will make a helper suitable for him." (Genesis 2:18)

Then the LORD God made a woman from the rib he had taken out of the man, and he brought her to the man. (Genesis 2:22)

For man did not come from woman, but woman from man;  neither was man created for woman, but woman for man. (1 Corinthians 11:8-9)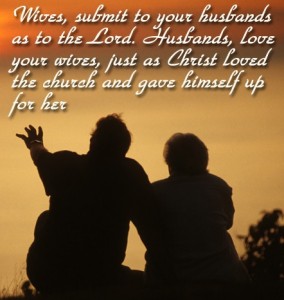 There are many, many more Bible verses like these, making it pretty obvious that feminism and Christianity are incompatible.
Ladies, that's just how it is, so if you're a Bible-believing Christian, I strongly suggest you get over yourself, and graciously accept the role God gave you.
That doesn't mean that men are supposed to rule over their wives like tyrants.  The Bible also commands men to love their wives. When you love someone, you don't abuse them.
In addition, that doesn't mean women have no say. We just need to know that God chose men to be the leaders, and that we need to trust them to have the final say.
These are just a few of the problems that are the result of radical feminism.
I'm sure many of you will disagree. I fully expect angry responses from the women, but that doesn't change the fact that feminism has caused more problems than it has solved, particularly within the family unit.
Written By Melissa S. | Friend Melissa on Facebook | Join The Forum
How Feminism Has Ruined the World